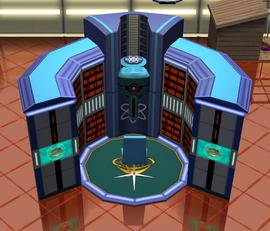 Super Computer
Edit
Description: Evil plans need evil planning. Get your blueprints here!
The Super Computer unlocks after complete ??? mission.
Requires 2 minions to build/upgrade.
Requires 4 spaces in the Control Room and 2 accessible spaces.
Build/Upgrade
Edit
Description: "Crash with logical paradox."
Ad blocker interference detected!
Wikia is a free-to-use site that makes money from advertising. We have a modified experience for viewers using ad blockers

Wikia is not accessible if you've made further modifications. Remove the custom ad blocker rule(s) and the page will load as expected.